Our General Merchandise programs include automotive accessories, barware & party accessories, kitchen & household items & more.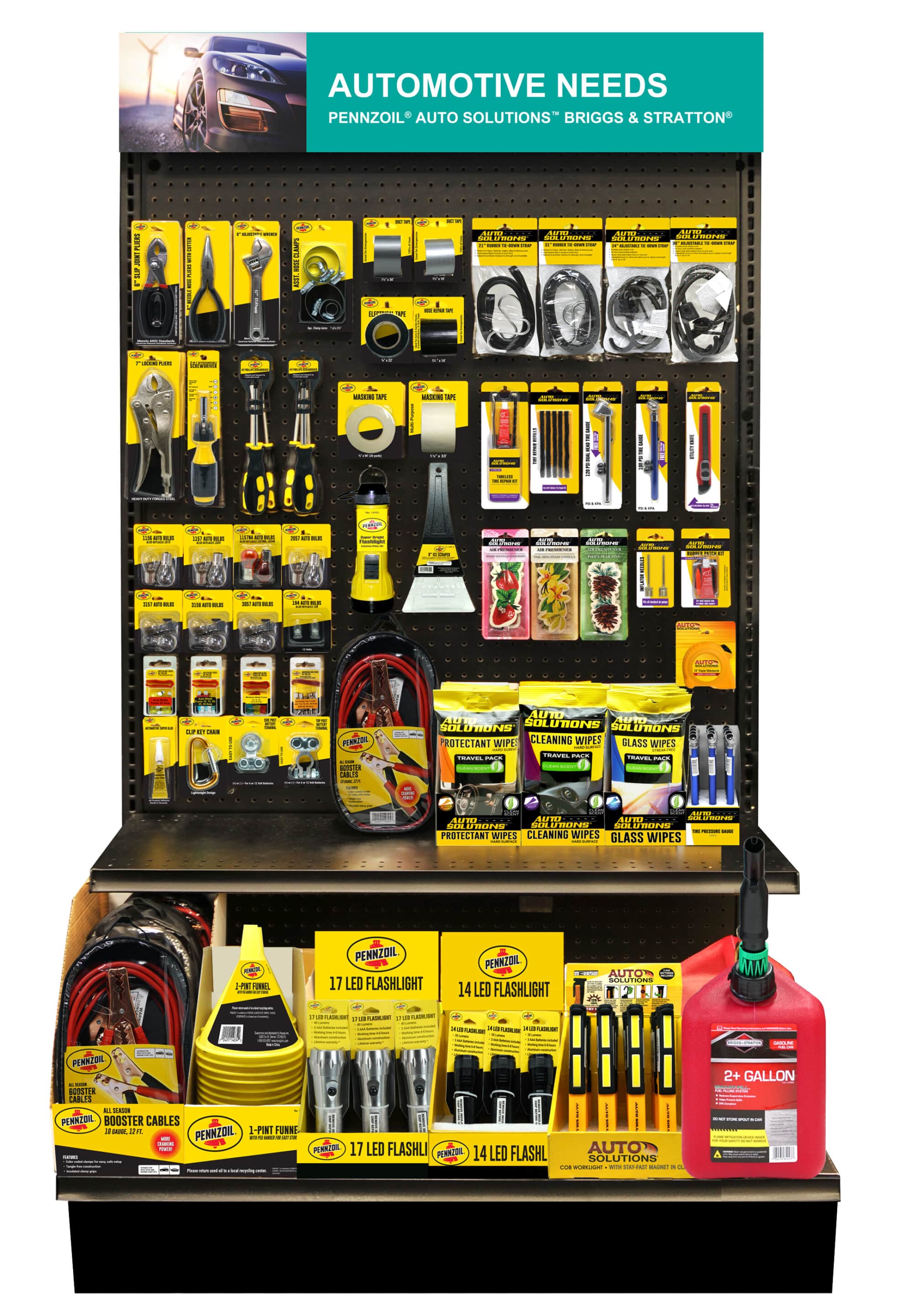 Automotive Accessories
We offer a wide range of automotive accessories for your retail stores.  Navajo is an official partner with Pennzoil® automotive, providing quality products with national brand recognition.  In addition, Navajo Inc. also has a line of automotive accessories under our own brand, Auto Solutions®, enhancing the line to provide a complete selection of key items to cover needs of your retail locations.  We offer top selling items for inline, floor and shelf displays.  This includes our Private Label Program to create an all –inclusive program to meet the demand of your customers.
Discover how we can help you grow your business – contact us.

Salute! Barware & Party Accessories
At Salute!® we celebrate life and all the events that make it great!
Our Salute! program offers a selection of essential barware and party items for grocery, C-store, wineries, and alcohol aisles.
With a wide variety of corkscrews, bottle openers, and party supplies, Salute! products are available in a variety of highly adaptable merchandising options to best fit your retail space.
Merchandising options include:
In-line displays
Shelf ready displays
Floor displays
Clip strips
Contact your sales representative for the best selection of items tailored to your needs. Let's get you started! Email us now at [email protected].
Other General Merchandise
We offer many general merchandise product selections, including work gloves, seasonal programs, and kitchen and household items.
Today's shoppers have limited time and budgets, so convenience is a necessity.  Our NEW Storehouse™ brand of tools and household helpers provide the solution with one stop shopping for their general needs.
Our Glove Crafter® Gloves provide a solid selection for a variety of applications.  Tough gloves for hard work!