Mobile Electronics Program
90% of people in the US have a smartphone, and 46% say they can't live without it.
That's why we make durable, safe products that will charge and protect your customers' devices. In programs designed to increase your sales revenue.
Our electronics programs are built around reliability. Our quality constructed products are safety tested and certified, backed by guarantees and warranties.
Cables – USB C™️, Lightning®, and micro-USB options
Audio – headphones, earbuds, and Bluetooth® speakers
Chargers – power deliver (PD), car, wall, and all-in-one chargers
Power – power banks, solar bank, Qi® Wireless, surge protector strips, and more
Hottips! releases new technology every year based on market analytics.
By following trends, not fads, our products stay relevant and in demand. We offer a variety of display and merchandising options to ensure we have everything your store needs, no matter the space available.
We offer 3 program options to best suit your business:
Bulk
Our bulk program includes our complete product offering and fits all footprints – traypacks, checkstand bins or displays. Get modular merchandising with minimal packaging for lowest carbon footprint.
Packaged
The Hottips! packaged program includes our full line offering and our premium line of products in floor displays or in line sets with fully detailed product features on premium packaging.
Value Line – Hottips! Basics
Products with reduced features and smaller footprint packaging – fit more SKUs in less retail space to drive greater value.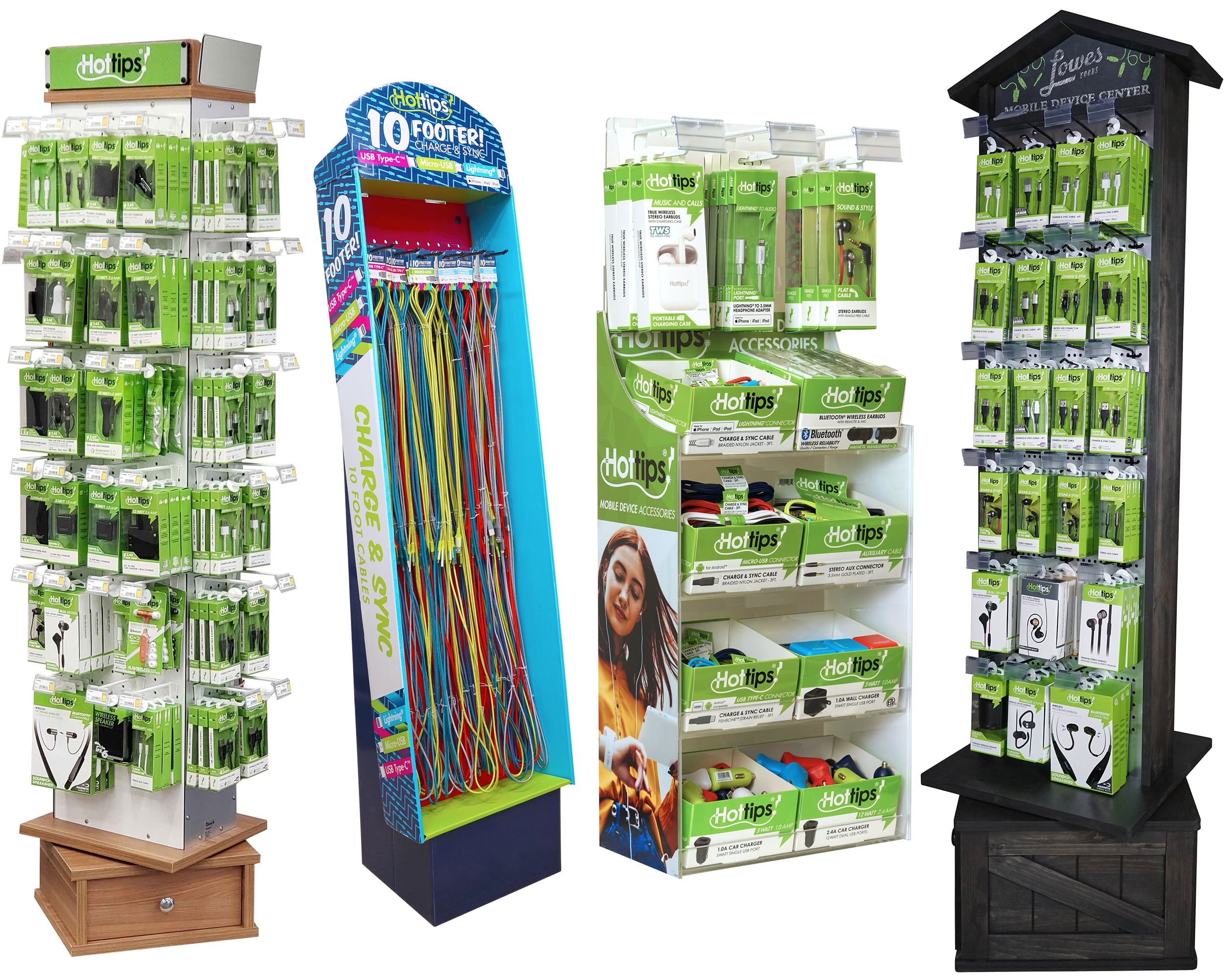 Hottips! has display options in standard mixes or custom selections:
Acrylic
Corrugate shipper
Adaptive counter
Spinners
Grid wire
Power wing
10 Footer!™
We can help you develop the products or programs you need for your stores – get started now by contacting your sales representative or email us at [email protected].